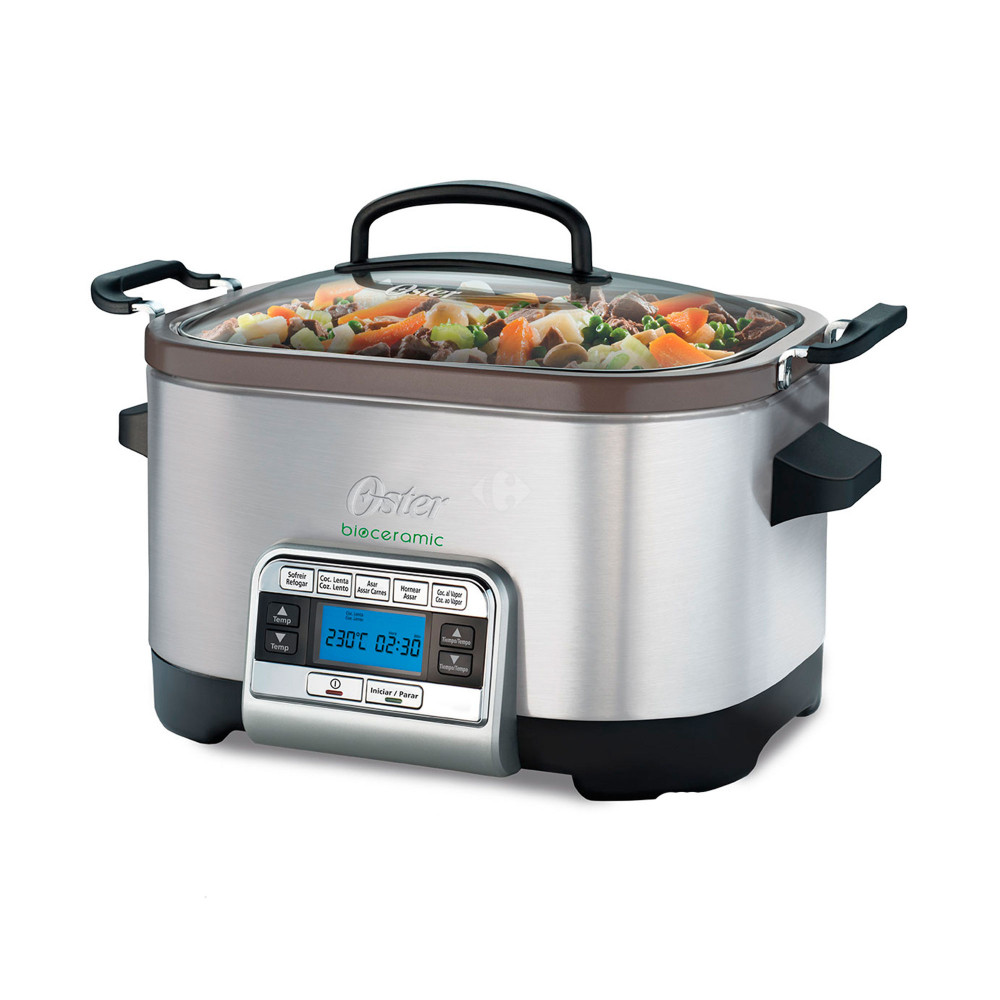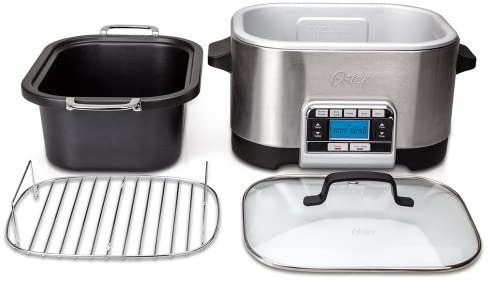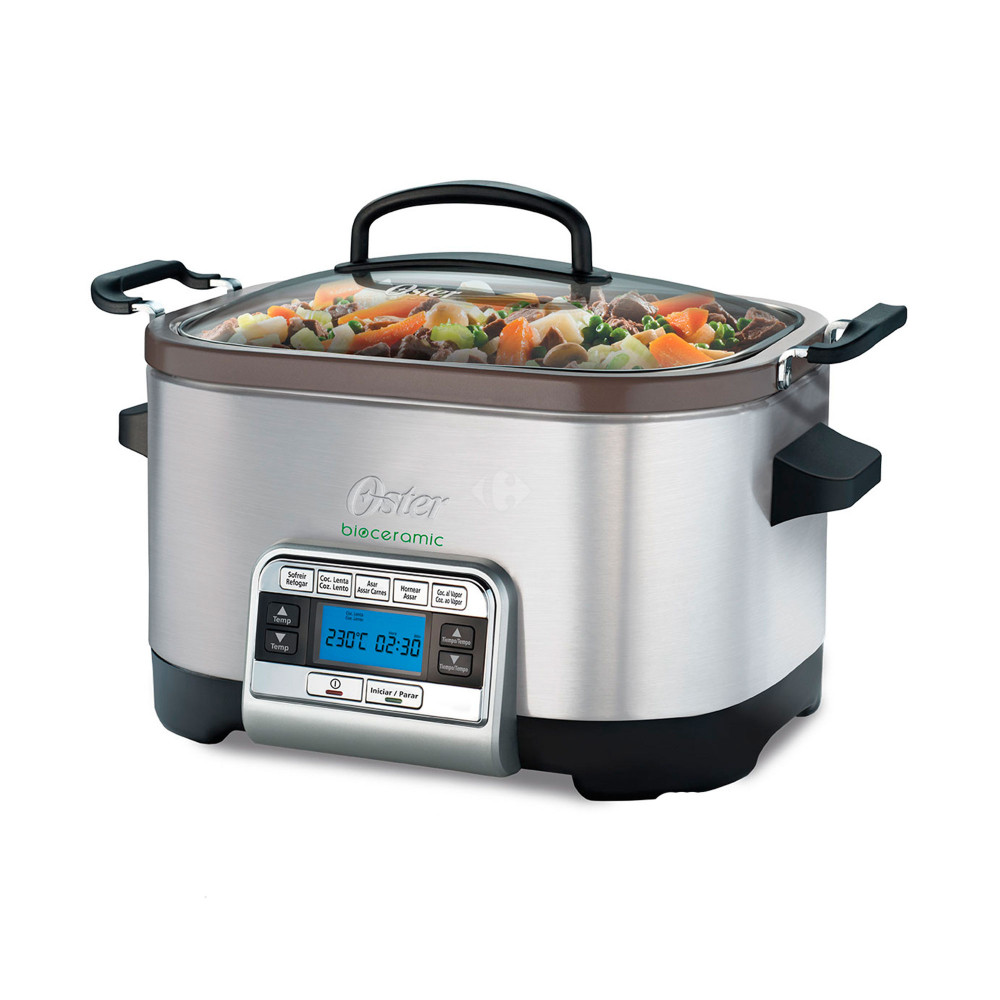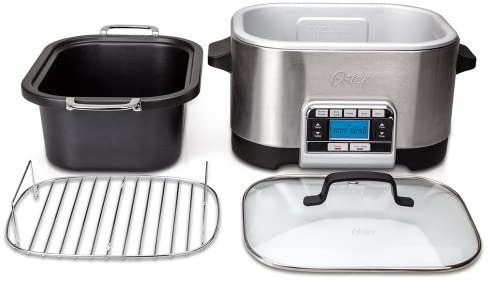 Oster 5 in 1 Kitchen System
---
---
Model Number CKSTSCMC6
Oster 5 in 1 Kitchen System 
---
Gain confidence and practicality in your kitchen with our 5 in 1 kitchen system. It has 5 intelligent functions with various cooking tasks: sautéing, slow cooking, roasting, baking and steaming. For all your needs in the kitchen, with the advantage of natural biocerámic coating, which allows you to cook healthier
Natural non-stick coating for healthier cooking
Four times more durable and scratch-resistant cooking 20% faster than common coatings
Soft buttons programmed with 5 smart functions covering various cooking tasks: sautéing, slow cooking, roasting, baking and steaming
Digital display that easily shows the options chosen and the progress of the cooking process
Tempered glass lid for easy viewing while cooking and cold handle to the touch
Includes chrome grille that adds versatility thanks to its two positions for roasting and steaming
Stainless steel finish adds a touch of modernity to your kitchen
Recommendation: Before using the pot for the first time, cover the surface with vegetable oil. Heat discovered at a temperature of 150oC, for 10 to 15 minutes. Turn off and allow to cool completely. Clean excess oil in hot water, without rubbing.
Oster 5 in 1 Kitchen System - open
---
3 reviews for Product Long Name